What is SAP HANA and how will it improve your business processes
Your company database is one of the crux of your office operations. However, the data game has gotten far more complex. With real-time applications, predictive analysis, IoT devices, and machine learning, the amount of data being continuously amassed has reached unprecedented levels. This has led the designers of Enterprise Resource Planning (ERP) tools to scramble for novel ways to process this data effectively and quickly. Enter SAP Hana.[1]

SAP Hana is an "in-memory" platform that allows for substantially quicker data retrieval from the system's local memory as opposed to its predecessors, which relied on hard drive retrieval. This means that the platform can work with live data rather than outdated data to perform important business operations like inventory management, price changes, product placement and more. And this effectiveness and speed has become ever more critical in the age of "extreme data", which is large, structured and unstructured, delivered in real-time, and essential for arriving at strategic business decisions.
SAP Hana "crushes translytical workloads"
However, what makes SAP Hana a real leader in the field of ERP platforms is how it "crushes translytical workloads".[2] And this is key for eCommerce.
Translytical data platforms are able to perform multiple workloads simultaneously and within one database as opposed to within numerous data stacks each having their own multiple layers and potentially relying on different technologies. Basically, it's all simplified into one cohesive system so that a business can "store and process customer data in a single integrated translytical platform, enabling them to upsell and cross-sell new products based on customer likes, dislikes, buying patterns, friend circles, and past orders."[3]
For businesses looking to aggregate data and analyze it to target ads, new products, and more, it is not only more effective to have this data unified, it is also crucial. A study by KMPG on customer decision-making behavior indicated that consumers value "excellent customer support" above all other company attributes.[4] Any business hoping to create a loyal client base will need extensive computing power to analyze all the data and tap into the customer psyche to provide the services and products customers want and need.
Migration or Transformation: Opting for Hana S/4
Before embarking on a complete data migration from R/3[1] to S/4, you need to decide whether you want to create a completely new system, convert your current SAP system, or perform a landscape transformation.
New System

: If you want to migrate one SAP system this is often the best option. Although a completely new system will not automatically transfer all extensions, data, and configurations, it does ensure that you can capitalize on the full value of S/4 HANA and take full advantage of all its innovative applications.

[5]

For the migration of one system you can also use the HANA cloud platform. Using the cloud option allows for improved system maintenance, simpler switching to new production versions, and quicker access to new innovations.

[6]

It also allows for more autonomy and a much quicker installation of 8-12 weeks rather than the 6 months that an on premises version might require.

[7]

System Conversion

: If you have multiple SAP and non-SAP systems and you want to maintain them all, then you can perform a system conversion. This process involves individual migrations of each system into either an existing SAP system or a new one.

[8]

However, depending on how customized your former systems are, a complete conversion could be incredibly complex and perhaps impossible.

Landscape Transformation

: This options lets you consolidate all your old systems into one old or one new one. In this case you would either upgrade the old system and add and individually add the others. Or you could create the S/4 environment and then consolidate the old systems.

[9]

However, this process is also complex and does not guarantee a smooth transition as old processes might not be mapped in the new system.

[10]
[2]
HANA Cloud Platform (HCP) Portal Service
With all your data in the cloud, you can now create a portal using the HCP Portal Service so customers and employees can access data anywhere, at any time, and from any device. HCP offers portal templates, and also lets you custom design your portal, build new navigation menus and widgets, and even create entirely new business applications. And unlike on premise solutions, the cloud platform portal has bi-weekly updates. That mean your website remains sleek, modern and innovative to your customers.
"Mass customization at scale in a highly personalized way"
But the greatest advantage is the "end-to-end" functionality provided to businesses. This is accomplished by interlacing applications to combine the "often-disconnected worlds of the demand chain and the supply chain".[11] This connection is particularly relevant because it allows for omni-channel interactions with customers, which in turn provides extensive insight into customer like, dislikes, and behaviors. And that is making it possible to customize the consumer experience in a way that has never been done before.
All in all, SAP HANA has managed to create an ecosystem that is revolutionizing the approach to eCommerce. As it continues to expand its range of add-on applications, we can only expect more products with an insightful take on creating the perfect customer experience.
---
[1] Forbes, The Top 10 Reasons SAP HANA Is Disrupting Larry Ellison's Grand Plans, 23 June 2011
[2] Forrester, "The Forrester Wave™: Translytical Data Platforms, Q4 2017", 28 November 2017
[3] Forrester, "The Forrester Wave™: Translytical Data Platforms, Q4 2017", 28 November 2017
[4] KPMG, "Consumer attitudes and motivations" 8 January 2017
[5] Computerwoche, Migrieren auf SAP S/4HANA, 21 October 2016
[6] Michael Sokollek, So realisieren Sie den Mehrwert von SAP S/4HANA, 29 August 2016
[7] Techchrunch, SAP adds AI and integrated analytics in latest cloud release, 9 February 2017
[8] KPMG, Should we Migrate to S/4 HANA?, March 2017
[9] KPMG, Should we Migrate to S/4 HANA?, March 2017
[10] Computerwoche, Migrieren auf SAP S/4HANA, 21 October 2016
[11] Forbes, SAP Puts Bullseye On Salesforce.com, Launches Plan To Become #1 In CRM, 16 April 2018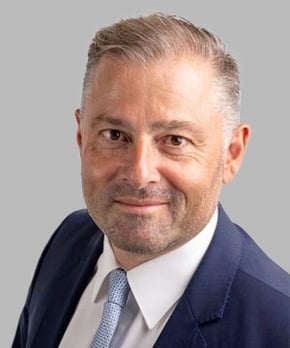 Bruno Flückiger
In seiner Laufbahn hat Bruno verschiedene Unternehmen gegründet und erfolgreich geführt. Sein Spezialgebiet ist systemische Beratung, Prozess- und Organisations-Design, insbesondere in SAP-Umgebungen. Bruno ist unser Crack für das Finden von unkonventionellen Lösungen, den "geht nicht" gibt es in seinem Wortschatz nicht.